Land records to tribals
Land records to tribals - a A tribute to Sri Smarajit Ray

Enabling the Community to gain command over the administrative process
participatory process empowering the tribal communities in resolving land problems in the scheduled areas of Andhra Pradesh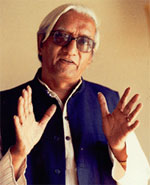 A tribute to Sri Smarajit Ray,
Retd. Spl. Chief Secretary Govt. of A.P.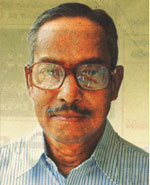 Homage to Sri Rajendra Prasad
(Former Deputy Editor, The Hindu)
A humble Tribute

Sri Smrajit Ray was Principle Secretary, Social Welfare to the Government of Andhra Pradesh, when tribals of West Godavari and Khammam district picked up the struggle demanding land distribution.
Sri Ray created an enabling environment in consultation with revenue department by issuing guidelines to District Administration to distribute land records right from 1932 to till date and conduct the verification of titles in a participatory process.

The Khammam district administration also followed the suit. The Chief minister office issued a press note on the meeting held with officials. The press note mentions that the chief minister directed the officials to complete the survey process.

Here is a compilation of various papers of government in this regard. Sakti brings out these papers in a booklet form as a humble tribute to Sri S.Ray how left us once for all.

Sri RAJENDRA PRASAD Deputy Editor, The Hindu. Sri Prasad and his team of reporters regularly covered the land rights movement in West Godavari and Khamma districts. Sri Rajendra Prasad also left us once for all. Our homage to the departed soul.
1. 
NON-TRIBAL COLONISATION AND TRIBAL DEPRIVATION IN ANDHRA - M.S.A. Rao
 
2.  
PROTECTION OF TRIBAL LAND - Neerabh K Prasad
 
3.  
An exercise to provide comprehensive solutions to the land problems of agency areas  - Utnoor experiment Dr. P.V. Ramesh, I.A.S., Sub-Collector, Utnoor
 
4.  
Struggle for land rights- Nikku Balaraju
 
5.  
REPORT OF THE EXPERT GROUP ON PREVENTION OF ALIENATION OF TRIBAL LAND AND ITS RESTORATION

 

Tribal land rights movement - East Godavari

6.  
Copies of A to H registers and copies of list of caste certificates - allow SAKTI to copy these records Instructions of Sub Collector, Rampachodavaram to MROs of Rajavommangi, Devipatnam, Maredumilli and Rampachodavaram
15-03-1988
7.  
APTAC Agenda to delegate powers to District Collectors resolve pattas - Minutes of meeting
29-03-1988
8.  
Salaha engaging SAKTI for legal liaison
20-06-1988
9.  
Verification of 10% gradient report - Letter of Sub-Collector, Rampachodavaram to Director, SAKTI
26-10-1988
10.  
Minutes of the APTAC meetings - resolution to amend the A.P. (Andhra Scheduled Areas) Estates (Abolition and conversion into Ryotwari) Regulation, 1951, A.P. Mahals (Abolition and conversion into Ryotwari) Regulation - I/1969, A.P. Muttas (abolition and conversion into Ryotwari) Regulation II/ 1969 and A.P. Scheduled Areas Ryotwari Settlement Regulation - III/ 1970 to entrust to the District Collectors and Agents to the Government Appellate and sue-motto powers instead of the Director, Survey and Settlements, Hyderabad.
23-12-1988
11.  
Land survey progress in Rajavommangi, Gangavaram and Devipatnam mandals - Letter of East Godavari District Collector
17-04-1993
12.
W.P.No. 5079 and 563O of 1992 Upholding the delegation of powers of District Settlement Officers to District Collectors
04-04-1994
13.
Appeals were dismissed - Order of CSSLR case no. L3_1140_92 Dt. 12-09-97
12-09-1997
14.  
Rampachodavaram Sub-Collector's note on land disputes in Devipatnam mandal - Report of Sub-Collector, Rampachodavaram to The District Collector, East Godavari district
25-11-1997
15.  
East Godavari district Collector instructs to follow the guidelines for verification of title and possession of land in agency of East Godavari district - Instructions of Sri Sathish Chandra, District Collector, East Godavari to P.O., I.T.D.A., MROs of ag
16-09-1998

Tribal land rights movement - Khammam

16. 
Tour notes of Sri P. Subrahmanyam, Special Officer for the survey of agency lands and assignment to tribals in Khammam District on 20 th to 22 nd July 1990
22-07-1990
17.  
CTW instructs District Collector to take over FDC cashew plantations citing High Court judgement in SAKTI case - Instructions of Smt. Chayataran IAS to District Collector, Khammam on 19-05-1994.
19-05-1994
18.  
To issue land information assigned wise/ village wise to SAKTI - Instructions of P.O., ITDA, Khammam to MRO, Bhadrac0halam
19-06-1995
19.  
Tribals stage rasta roko in Achyutapuram in Khammam district - The Hindu, 19-06-98
19-06-1998
20.  
Success story of tribal land occupants in Khammam district - The Hindu 03 rd November 1998
03-11-1998
21.
CM orders distribution of land of Sattupalli to tribals - The Hindu, June 12, 1999
12-06-1999
22.
G.O.Rt.No.523, Dated: 1.12.99 - Sale of Cashew usufruct by A.P. Forest Development Corporation Limited - Formation of Co-operative of Tribals for sale of Cashew usufruct at Naramvarigudem Cashew Plantations in Khammam District
01-12-1999
23.  
Minutes of the all political parties meeting held on 12-02-99 on the issues of tribal and non-tribal agitations in Dammapeta and Aswaraopeta mandals -
20-02-1999
24.  
Rally by tribals for non-tribals cause? - The Hindu, 03 rd March 1999
03-03-1999
25.  
Tribals take out massive rally in Khammam - The Hindu 17-5-06
17-05-06

Tribal land rights movement - West Godavari

26..  
Guidelines for updating land records by Commissioner, Tribal Welfare - Instructions of Smt. M.Chaya Ratan, I.A.S., Commissioner of Tribal Welfare
26-01-1994
27.  
Ac. 27-26 cts of land in Jillellagudem village, Jeelugumilli mandal, West Godavari district should be taken into possession by MRO and assign to the eligible tribals of Jillelagudem village - Instructions of Sub-Collector, Kovvur to MRO Jeelugumilli
05-05-1995
28.  
Awakening among tribals in agency tracts - The Hindu, August 3, 1995
03-08-1995
29.  
Proforma and operation in performing land surveys - Circular by RDO, Kovvur
19-05-1996
30.  
Report of the West Godavari District Collector on the problems in scheduled areas of West Godavari District - District Collector, West Godavari , July 1996
-07-1996
31.  
The minutes of the Chief Minister's meeting on 'clashes between tribals and non-tribals' of Busarajupally village -
06-08-1996
32.  
Creation of post of Settlement Officer - G.O. 661, Dt. 09-08-1996
09-08-1996
33.  
Petitions filed by SAKTI before Settlement Officer, Kovvur returned - Letter of Settlement Officer, Kovvur Dt. 07-10-1996
07-10-1996
34.  
Land Acquisition-writ petition field challenging the land Acquisition-Interim stay orders of the high court regarding.
09-12-1997
35.  
Special Deputy Collectors from all ITDAs are to be deputed to West Godavari scheduled areas - Fax Message of Commissioner, Tribal Welfare Dt. 06-01-1997
06-01-1997
36.  
Chief Secretary's note on the issues related to land disputes between the tribals and non-tribals in West Godavari district -
17-02-1997
37.  
Tribals' fight for their land - The Hindu May 3, 1997
03-05-1997
38.  
Apply for copies of judgments - Settlement Officer's Memo Dt. 03-05-1997 to SAKTI
03-05-1997
39.  
Involve the tribals or their representatives in the survey operations - Instructions of Sri T.S.Appa Rao, CTW
26-06-1997
40.  
Constitution of India-Article 226- Writ petition filed as public intrest litigation complaining that tribals are being harassed by non-tribals by encroaching the lands of the tribals in the agency areas and that the revenue authorities as well as police are not taking any steps to prevent the same Allefations refuted by the revenue officials stating that every syep is being taken to prevent the encroachment and for also the removal of encroachment already made Grievance is also made,that many non-tribals are approaching High Court directly by way of writ petition and obtaining stay orders,thus preventing the revenue officals to take action against the erring non-tribals In the circumstances,High Court issued certain directions to be complied with by the concerned officials as well as by the parties to the writ petitions pending in High Court.
28-07-1997
41.  
Cabinet sub committee meeting on the land problems in Agency areas of West Godavari district - Notes of tribal welfare department
24-09-1997
42.  
Minutes of the meeting on conduct of survey & guidelines for verification of title and possession of land in West Godavari agency area - Instructions of Sri S.Ray, P.S. to Govt. to District Collector, West Godavari
22-10-1997
43.  
To conduct land survey in West Godavari district - Instructions of Sri T.S. Appa Rao, Commissioner, Tribal Welfare to District Collector, West Godavari
05-12-1997
44..  
Synopsis of court order in Contempt petition No. 1381/97 in W.P. No. 8009/97 of High Court Dt. 02-01-1998
02-01-1998
45.  
Instructions to Cooperate with SAKTI in the process of verification of titles and possession of land in agency villages of West Godavari district - Instructions of Smt. Vasudha Mishra, District Collector, WG to Mandal Revenue Officers Jeelugumilli, Buttayagudem and Polavaram
07-05-1998
46.  
RDO Kovvur seeks permission to issue the records, court case particulars etc. to SAKTI - Letter of RDO Kovvur to District Collector, West Godavari
16-09-1998
47.  
The comprehensive verification of land ownership in Reddyganapavaram village of Buttaigudem mandal in the agency was completed - The Hindu, 10-12-1998
10-12-1998
48.  
Court indicts the Reddyganapavaram survey W.P.No.7916 of 1997 order dated 24.1.2000
 
49.  
Tribals trained in Land Survey - The Hindu, 06 th April, 1999
06-04-1999
50.  
Letter from Sri C.S. Biswal to Secretary to state legislature no.25060 TW Dept- House Committee on problems of Tribals and Non-tribals in Agency Area- Action report against the certain recommendations and Decisions- Forwarded- Reg.
27-07-1999
51.  
The minutes of the meeting of District Peace Committee held on 24-11-1999
29-11-1999
52.  
Resolution of implementation of LTR ejectment orders - Minutes of meeting held on 15-06-2000
15-06-2000
53.  
Court order to issue details of enjoyment survey and title verifications - WPMP No18899 of 2000 in WP No 19896 of 2000 Letter from Shree Ch.Vinaya Mohan MRO to Sri Alluri Satyasai, Advocate, Kovvuru.
23-08-2000
54.  
Harassment of tribal people in West Godavari District - Representation to the Chairman, National Human Rights Commission, New Delhi by CPI(M) 2). Report on the Alleged Harassment of the Tribal People in West Godavari District Case No.520/1/2000-2001 (FC)
15-10-2000
55.  
Land disputes and LTR cases in West Godavari district - Minutes of the meeting held by Secretary TW and Commissioner of tribal welfare with the West Godavari district Collector from16 to17th November 2000.
17-11-2000
56.  
Tribals waging a grim battle in agency area - THE HINDU
05-04-2001
57.  
Representation to NHRC on police brutality on tribals and response of Sri.S.R. Sankaran -
30-07-2001
58.
Opinion of the Committee of Concerned Citizens over the above issue
 
59.  
Guidelines for verification of title and possession of land in West Godavari agency area - Sri C.R. Biswal
13-08-2001
60.  
SERP engages SAKTI to train barefoot surveyors in land survey in Srikakulam district - Instructions of Sri K Raju, CEO, SERP to PD, DPIP, Srikakulam
15-02-2002
61.  
Furnishing of land records data of Ranasthalam and Meliaput mandals of Srikakulam district - Instructions of Collector, Srikakulam district to District Informatic Officer and P.O., ITDA, Seethampeta
07-03-2002
62.  
Land issues of agency mandals of West Godavari district - Minutes of the review meeting of the Secretary, Tribal Welfare & Commissioner of Tribal Welfare
09-04-2002
63.  
A 'movement' for peace in Agency - The Hindu
30-09-2002
64.  
FILING OF APPEALS – Jeelugumilli Mandal and village-Demand of tribals for filing Appeals on the Judgement of SDC(T.W) K.R.Puram in the Court of Agent to Government, Eluru for justice – Regarding.
25-11-2002
65. 
Extracts from- Report if the expert group on prevention of alienation of tribal land and its restoration - 2003
13-08-2003
66.  
Invoking S.C. & S.T. (prevention of atrocities) act - Court order in W.P.No. 11543, SLP No.6942 of 2005
07-07-2004
67.  
Irregularities in details of disposal of cases from 1990 to 2001 by Sub-Collector/ R.D.O.-cum-S.O., Kovvur - Instructions of Commissioner and Director of Settlements
26-05-2004
68.  
Irregularities in details of disposal of cases from 1990 to 2001 Sub-Collector / Revenue Divisional Officer-cum-Settlement Officer, Kovvur - Instructions of Sri Vinod K.Agrawal, IAS
21-08-2004  
69.  
Complete survey of land under 1/70 Act: CM The Hindu, Saturday, June 12, 2004
12-06-2004
70.  
Supreme Court directs Andhra Pradesh to issue notice on SLP no. 6942 of 2005 Dt. 02-08-05
02-08-2005
71.  
Warrants pending in non-bailable cases in Electoral rolls 2006 of Sathupally village - deletion from voters list Letter of MRO Sathupally to DSP Sathupally
07-11-2005
72.  
Investigate the cancellation of right to vote of the 300 tribals of Dammapeta Mandal, Khammam District, Andhra Pradesh - Instructions of National Commission for S.T.s to State Election Commissioner, Andhra Pradesh.
07-03-2006
73.
Noorinti Adavi
 
W.P. No. 5515/87 M.P.No.7398/87 Date:May 1987
W.P. No. 6175/87 M.P.No.8273/87 Date:May 1987
 "Managing Director Godavari plywoods ltd. Rampachodavaram E.G.Dt. be and hereby is directed not to cut any mango trees, jamun and jack trees and cutting the forests of Maredumilli mandal, E.G.Dt."
 Only matured or dying trees were to be felled. Jeelugu (Caryota urens) palm, trees yielding minor forest produce like tamarind or cane brakes, creepers were not to be touched. A gap of 20 meters from a stream.)         --Times of India, April 30, 1991.
The candidate has chosen a topical subject, very relevant to our thinking on culture, cognition and language. He has red widely and is familiar with the literature that matters. His linguistic and anthropological reasoning is sound. His language is clear and simple.
...evidence of the investigator's ability as a linguist by special training and as a linguistic anthropologist by self - cultivated interest.
Prof. A.Munirathnam Reddy, Head, Department of Social Anthropology,S.V.University, Tirupati - 517502
Enabling the Community to Gain Command Over the Administrative Process is Empowerment.
"Today the development is manaement without governance and governanace is without proper participation."
A.P.Cabinet Sub - Committee Report on Left Wing Extrremists. - P.Sivaramakrishna.
The only information the government or media always compile carefully is on Naxalite encounters, never the violations of the instruments of rule of law such as minimum wages, fifth schedule, mismanagement of forests, equity in the distribution of welfare benefits, displacement, fragmentation of Socio-economic entities etc. 
FORESTS ARE RESERVOIRS OF WATER AND LUNGS OF OUR ENVIRONMENTS.
SAVE THEM FROM MINING AND DESTRUCTION.
Click here to Bauxite Case: Read full article.